Cider Mill Antique Shop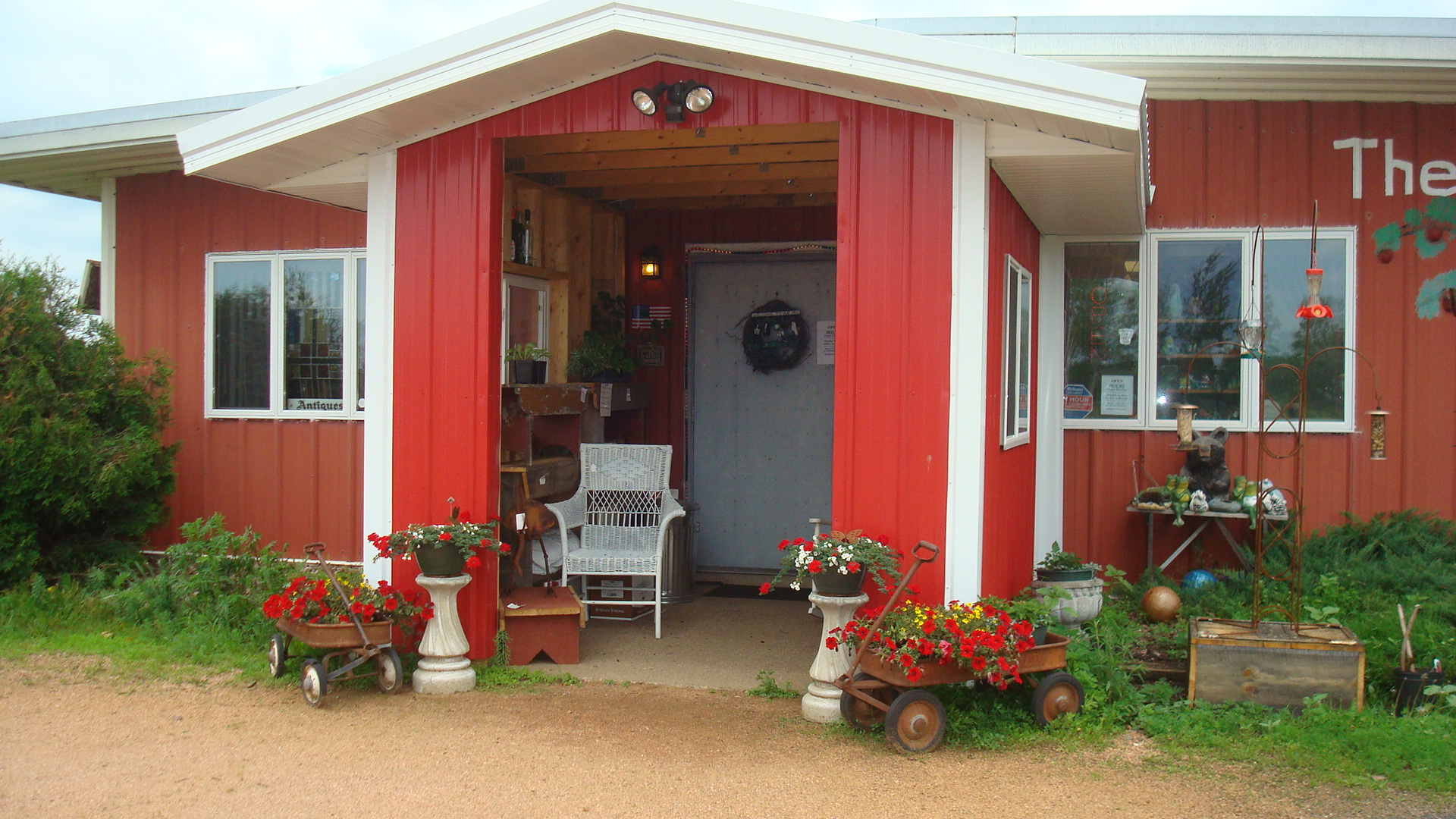 www.cidermillantiqueshop.com
715-207-3511
The pre-1880 cider mill on display gave the shop its name. Established in 1973, the single owner shop is a general line antiques shop with an inventory that is selected with a variety of collectors in mind.
Displays are attractively arranged and the owner takes pride in being able to identify items by name and age. Collectors are always welcome to visit the shop and browse. The photos are just a sampling of the items available.
Cider Mill Antique Shop is located at 4594 County Hwy P (old Hwy 10) between Blenker and Auburndale.
Shop Hours: Tuesday thru Sunday 10 am - 5 pm Closed Monday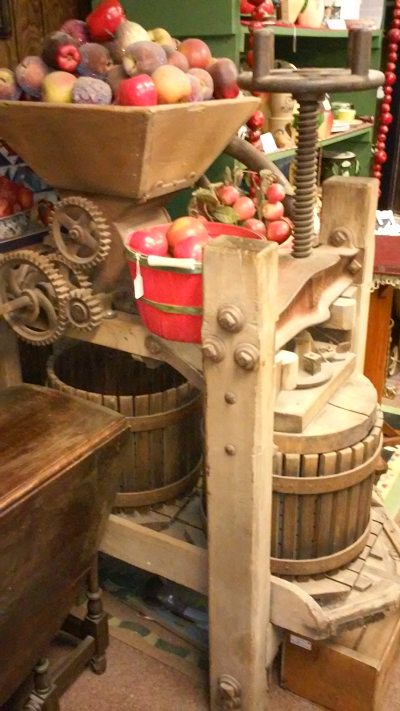 In our shop you will likely find just about anything you are collecting. Glassware: pressed, carnival, Bohemian, opalescent, custard, Depression, cut, Fenton, Cambridge, Duncan-Miller, Fostoria, milk glass, black amethyst, and more. Pottery: Hull, Roseville, Haeger, Red Wing, Weller, Fulper, Wade, steins,and more. China: Royal Copley, flow blue, Lefton, ironstone, transfer ware, Hummels, O.J., tobies, celery dishes, and more. Furniture: Victorian, Mid Century, 1920s, Arts and Crafts, Eastlake, and more. Stoneware: Red Wing, Macomb, Monmouth, salt glaze, sponge ware, and more. Toys, tools, advertising, sports memorabilia, quilts and linens, breweriana, copperware, kitchenware, oil lamps, electric lamps, bowl and pitcher sets, dolls, jardinieres, graniteware, bells, cast iron, Christmas ornaments and lights, jewelry, banks, fire helmets, badges, nozzles, sleigh bells, Better Little Books, other books, fruit jars, board games, comics, vintage clothing, clocks, and more and more and more.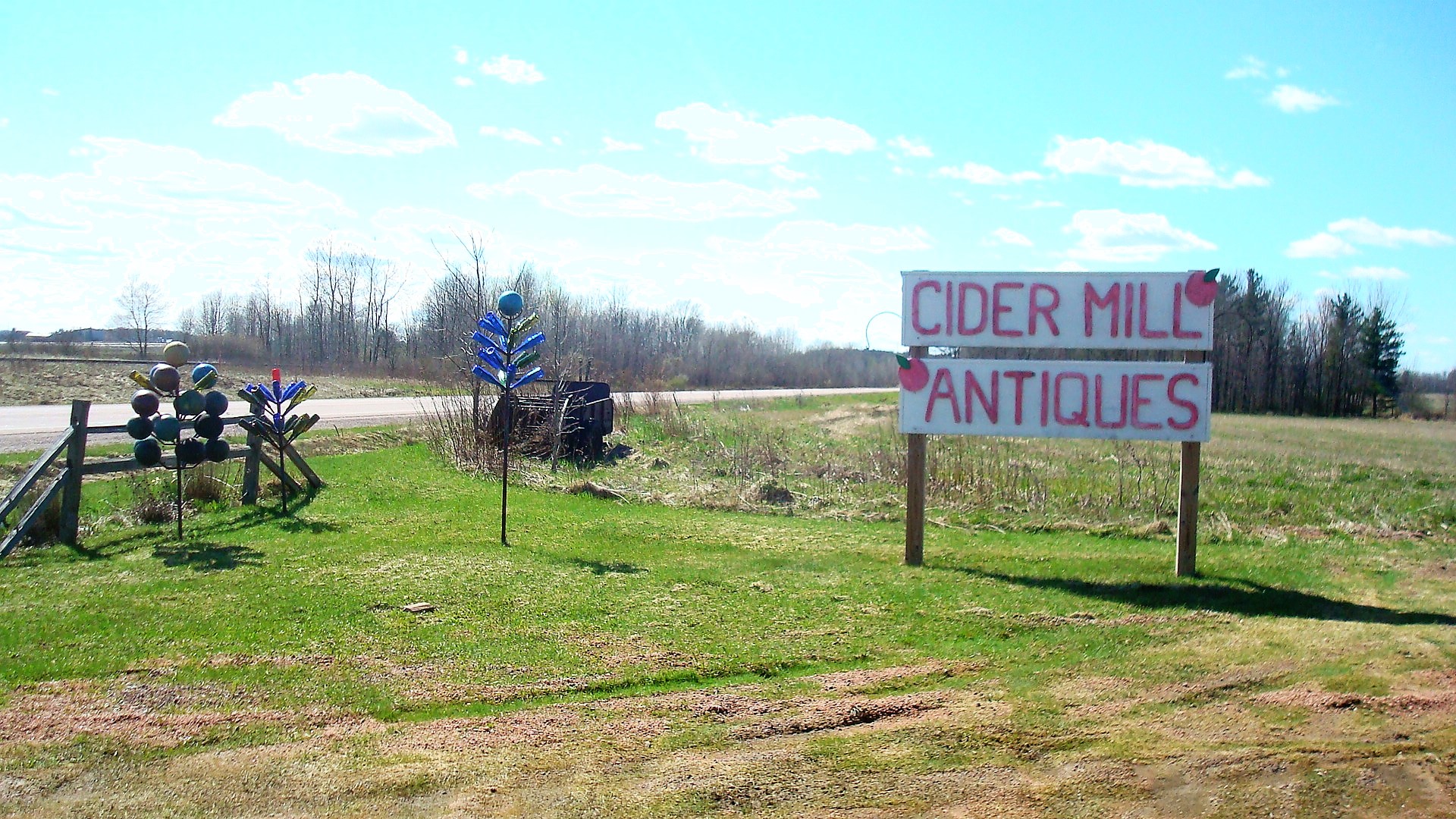 Cider Mill Antique Shop is located at 4594 County Hwy P (old Hwy 10) Auburndale WI - Between Blenker and Auburndale.
Shop Hours: Tuesday thru Sunday 10 am - 5 pm Closed Monday
Phone: 1-715-207-3511 Email:cidermillhwy10@hotmail.com